R&D Capabilities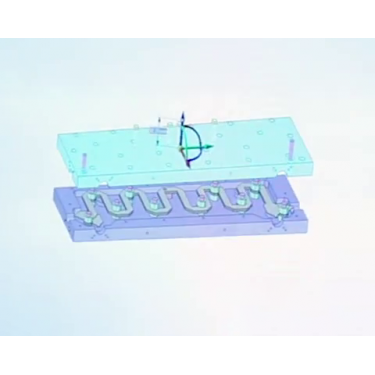 ONAIR has been a company since 1996, designing and manufacturing FM radio transmitters, DVB-T/T2 transmitters, RF passive products and digital audio/video links.
The latest measurement equipment are involved in our RF laboratory.
Various new products are designed in our laboratory every year.
Especially, we are the expert of FM and DVB-T/T2 transmitters, FM/VHF/UHF amplifiers, FM low pass filters, wilkinson divider/combiners, directional couplers, splitters, dipol antennas and FM radio receivers.

Control, protection and monitoring softwares are developed in our laboratory.
All algorithms of the devices are developed inhouse, too. We have been designed embedded systems with many different microprocessors which of them are mostly arm-based.
R&D activities of ONAIR are supported by the Scientific and Technological Research Council of Turkey.

Test equipment and simulation softwares which are used in our RF laboratory are below:

R&S ZVL3 Spectrum&Vector Network Analyzer(3GHz)
R&S FSH4 Spectrum&Network Analyzer(3.6GHz)
AGILENT Spectrum Analyzer(1.5GHz)
R&S FSH-Z18 Average Power Sensor(0-18 GHz)
R&S NRP-Z51 Termal Power Sensor(0-18 GHz)
R&S SMB100A RF&Microwave Signal Generator(9 kHz-1.1 GHz)
R&S FMAB Modulation Analyzer(50KHz-1360MHz)
R&S UPP200 Audio Analyzer (AES/EBU and Analog Audio tests)
R&S ETL TV Analyzer(DVB-T/T2, Analog TV and FM tests)
KWS AMA310(DVB-S/S2, DVB-C, DVB-T, MPEG2/4, ASI tests)
TEKTRONIX MSO5104 Mixed Signal Osciloscope (1 GHz)
ALTIUM DESIGN electronic circuit and PCB design software
SPACECLAIM 3D mechanical design software