Where We are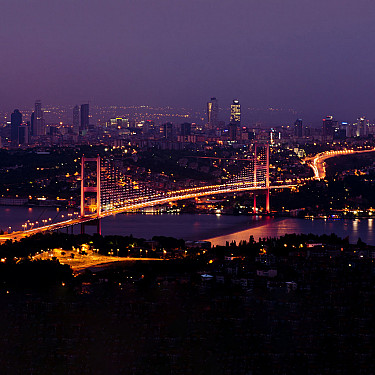 ONAIR is located in Istanbul which is the 15th most crowded city in the world. Istanbul has very old historical culture. It is mentioned that this city should be visited before you die. The history, culture, populous, mosques, churches, palaces, caravanserai, khans, Turkish baths, 3 bridges and a metro tunnel under the sea which are connected from Asia to Europe, foods, entertainment facilities of Istanbul fascinate its visitors. Istanbul is the unique city which has internal sea.
Istanbul is also one of the biggest financial center of the world. The headquarters or branches of all global companies are in Istanbul. You can directly fly to Istanbul from 110+ countries and 300+ cities of the world by Turkish Airlines. You can also fly to Istanbul airports (Ataturk Airport and Sabiha Gokcen Airport) from many cities of Turkey. There are also domestic bus services and railway for transportation.
ONAIR is located at Asian Side and nearby Yukarı Dudullu location. ONAIR is far to 15 min. to Sabiha Gokcen Airport and 45 min. to Ataturk Airport by car.
We invite you to Istanbul to visit this wonderful city and spend couple of days while you are purchasing best quality ONAIR equipments and using our best services.
and a metro tunnel under the sea