Servicing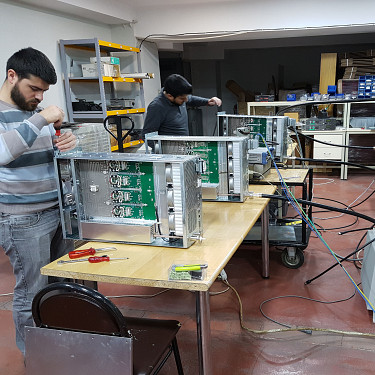 On-line service (info@onair.com.tr)

Every day our technical dept. in Istanbul, replies your on-line enquires and supports the customer technicians to find the right solution for saving time and money.

A complete drawings, part lists and schematic library are available on request.

On-site service

ONAIR's staff is able to organize all over the world, at effective time and cost for the servicing of radio&television transmitters and microwave links, tower and antenna systems, radio&television studios, networks, turn-key systems.

Click here or call +90 216 5407045 to get an servicing offer.