Production System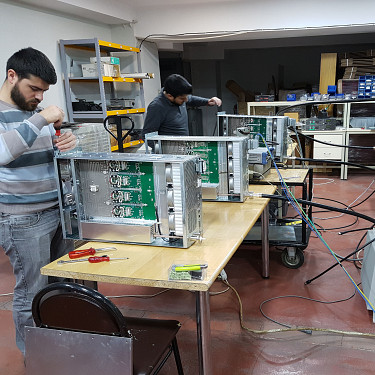 ONAIR production line starts with the design and development step, which includes the simulations and analysis of the embedded software, an important part of built-in RF Modules.

After testing each module of the product with the experienced ONAIR engineers and technicians using the latest technology equipment, those modules are being pieced together with the high precise SMD pick & place machines.

With the infrastructure ONAIR has, the company is capable of tailor-made requests such as different applications of the embedded software development for the RF amplifier modules, or making any changes on the hardware designs.