BROADCASTASIA 2017 SINGAPORE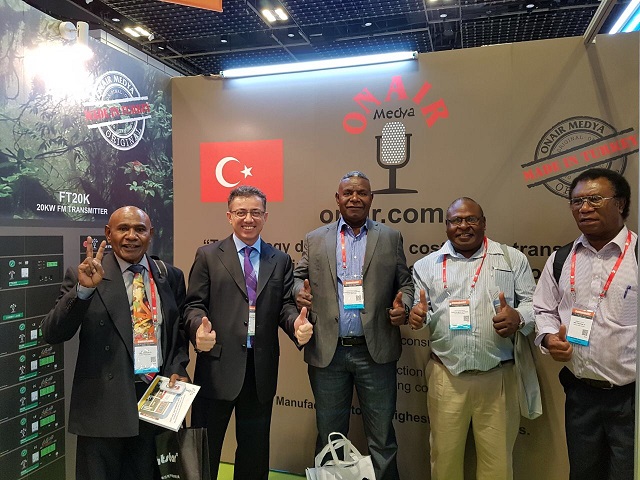 It is another success for ONAIR MEDYA at BroadcastAsia2017 Exhibition in Singapore this year. We are very pleased for the attendees that visited our stand to discover the latest products that we offer to the broadcast market as well as to discuss their requirements at Asia's must attend international event for broadcasting industry.
It is a sensational event that we particated as we showcase our products from 25W to 20KW FM transmitters designed using extremely rugged LDMOS power transistors at the exhibition. Visitors had a chance to learn the benefits and advances that they can get by using our FM/TV Transmitters with our context of BUY NEW TECHNOLOGY, PAY LESS campaign.

We manufactured FM/TV transmitters using latest technology with less price than the old type by using LDMOS transistor, which is very rugged and efficient. The best choice to use inside the transmitter. With the use of this transistor, it reduced the dimensions of the transmitters, also the complexity and prices as well. We added some functions to the transmitters to increase the reliability. It reduces the operating cost of radio stations and ownership cost using LDMOS technology and also it protects the environment more.

Onair also put the spotlight on its Digital Microwave Link solutions, which complete the quality audio chain from studio to transmitter. The DVL series digital microwave links are designed to operate in all international frequency bands with digital audio and video quality and present a complete solution for all your TV and FM requirements.
This spectacular 3 days event gave us the great opportunity to reach out to our target customers as we aim to increase our coverage in the world, mostly in Asia.

We would like to thank all the visitors, customers, agents and business partners who take the time to visit our stand from 23rd-25th of May at BroadcastAsia2017 Singapore.






Back
INFO
ONAIR NEWS LIST
PRODUCT SEARCH